Hello, we talk about a massive blackout/cyber attack on the power grid in South America & CIA's biggest cyber espionage network hacked by Iran.

Below are the links of the cyber security news.

1.Millions without electricity! Did hackers hacked South America's electric grid?
2.Iran says it dismantled an US cyber espionage network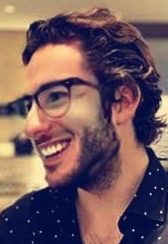 Information security specialist, currently working as risk infrastructure specialist & investigator.
15 years of experience in risk and control process, security audit support, business continuity design and support, workgroup management and information security standards.