Introduction
We all know, Windows machine has to have a lot when it come to protection. Whenever we install any software or upgrade Windows 10 machine, we have to spend some time to check the privacy settings to make it private as possible. Researcher at International Institute of Cyber Security commented about Windows 10 security, which is always in question. Debotnet is a free and portable tool, using this tool we can keep our windows machine secure. Debotnet requires windows 10 32 and 64 bit versions. Click here download debotnet.
After downloading, extract the files. Open the exe file and run with administrator privileges.
To use this tool, we must have internet access.
Using this tool we can disable/install any application in the windows machine securely.
In this tool, we have 17 different modules.
Debotnet Modules
Start: In this module we have 30 different general options to enable/disable like creating System Restore point, disabling Telemetry data and many more.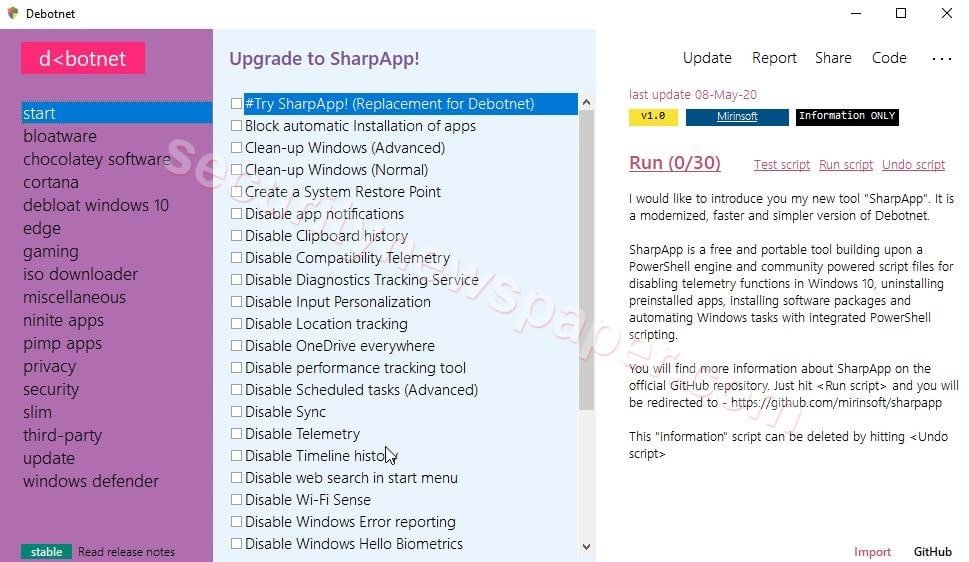 Bloatware: This is the place where all software are listed. Here, we have 75 different options to enable/disable to reduce our disk space.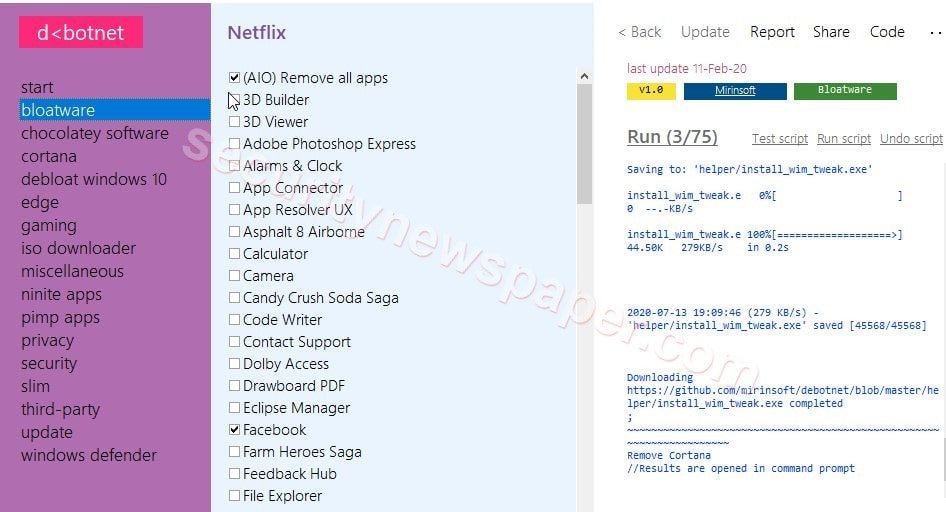 Chocolatey software: This is the place where we have all the third party software packages. Here, we have 40 different packages.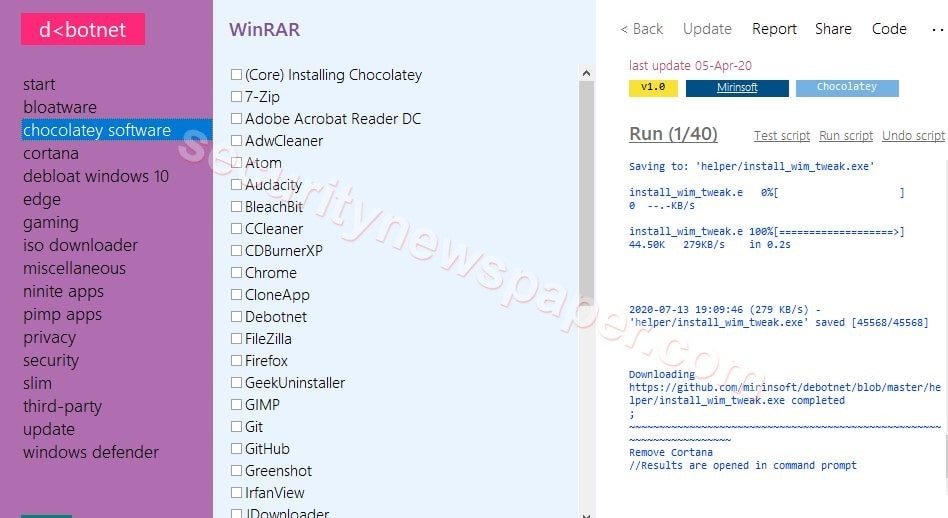 Cortana: Under this module, we can disable the cortana and bing in start menu.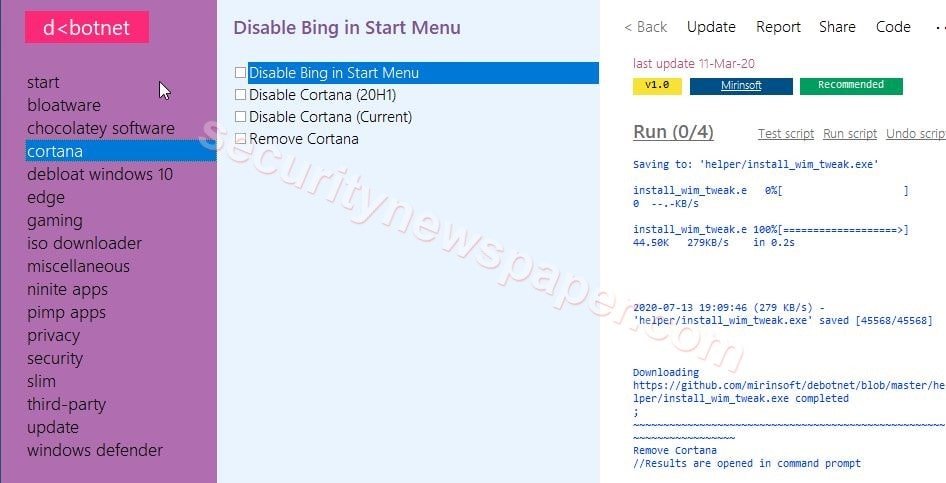 Debloat Windows 10: In this module, we have 6 different options to disable in the windows machine block tracking domain, remove default apps, and remove one drive.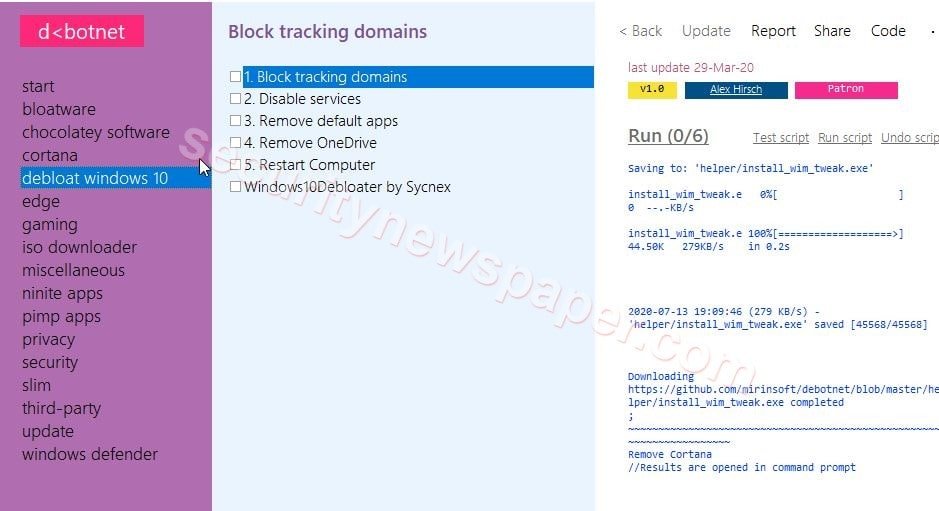 Edge: Here, we can disable few option which are related to edge browser.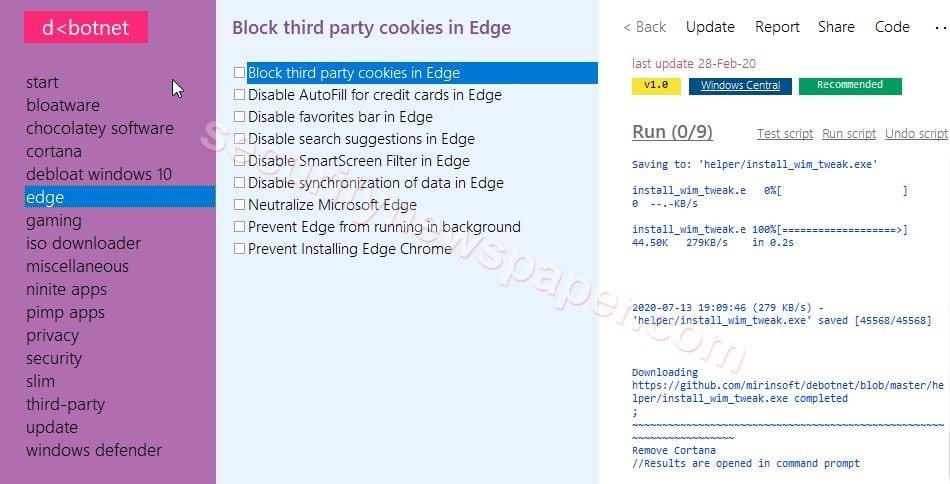 Gaming: Here, we can disable all the games in windows machines which are pre-installed.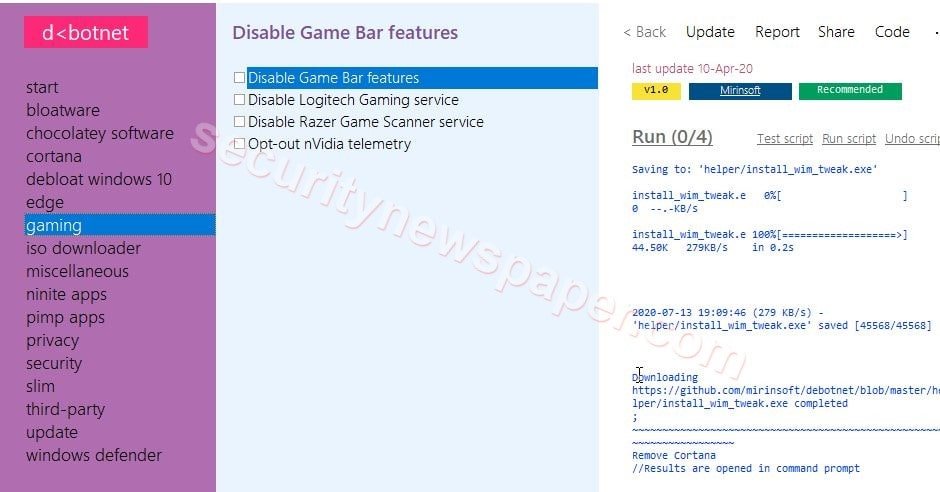 ISO downloader: Using this menu we can download the Windows 10 iso file in different ways.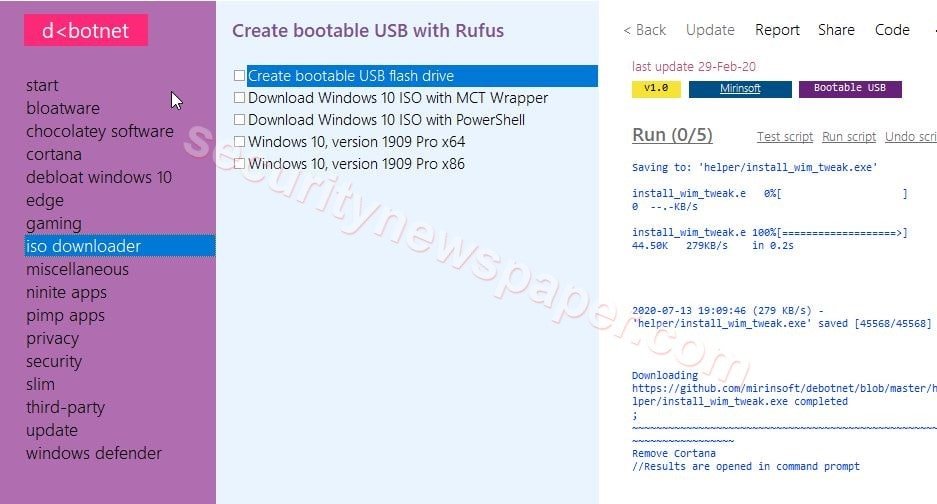 Miscellaneous: Here, we can download the windows privacy tools.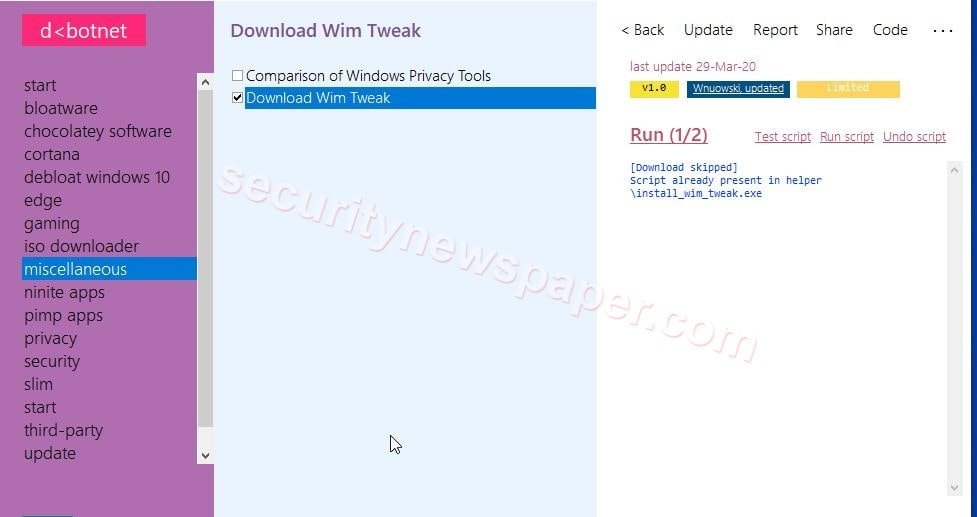 Ninite apps: In this module we have 78 different applications, using this option we can directly download the third party software in our machine.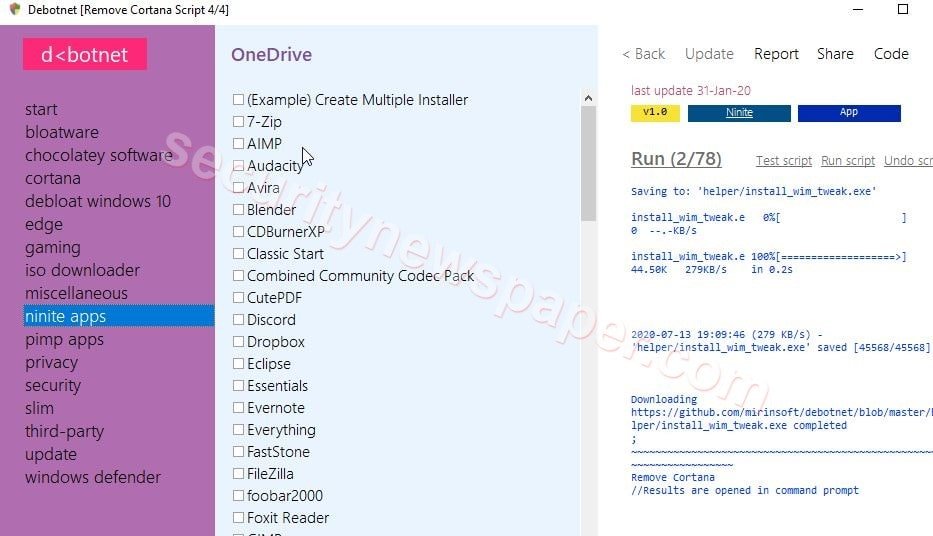 Pimp Apps: Here, we can enhance CCleaner installed apps.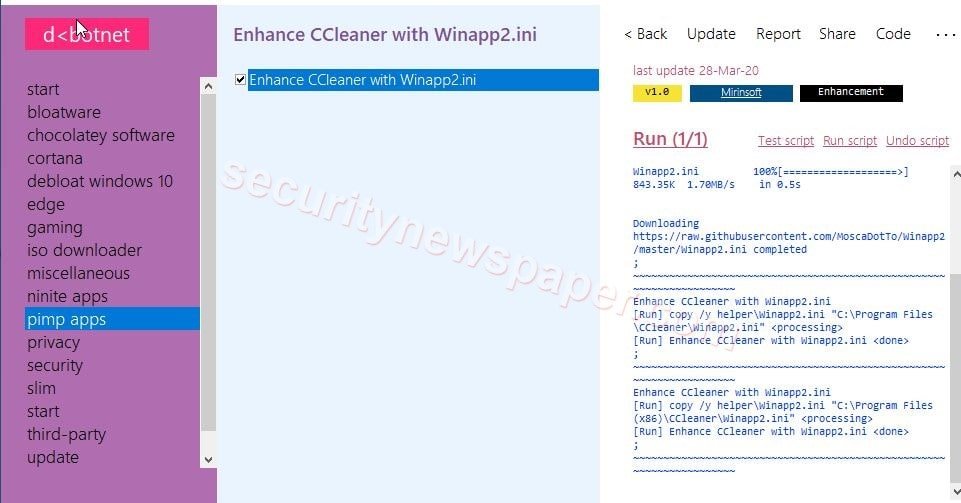 Privacy: In this module, we have 24 options to disable the access settings in our machine to protect Windows 10 machine.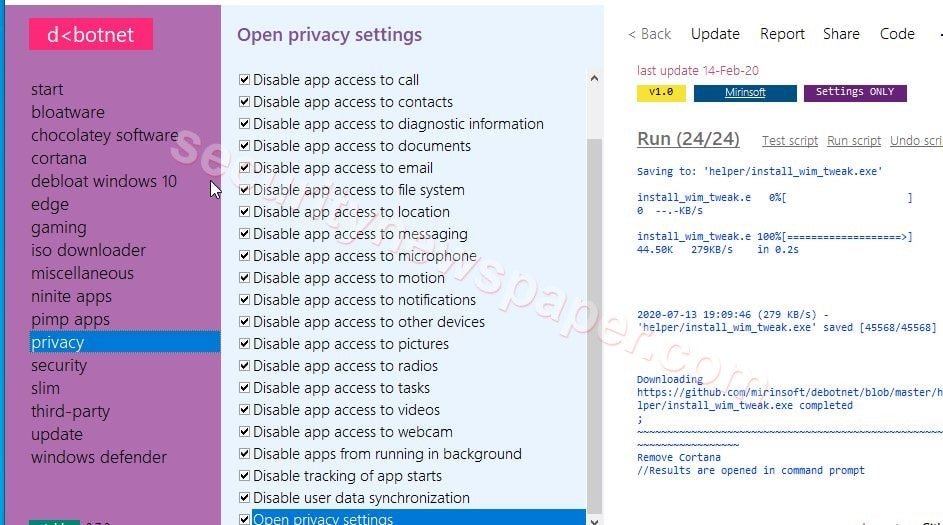 Security: Security is the place to protect ourselves. Here, we have 2 different options for password reveal button and windows media DRM internet access.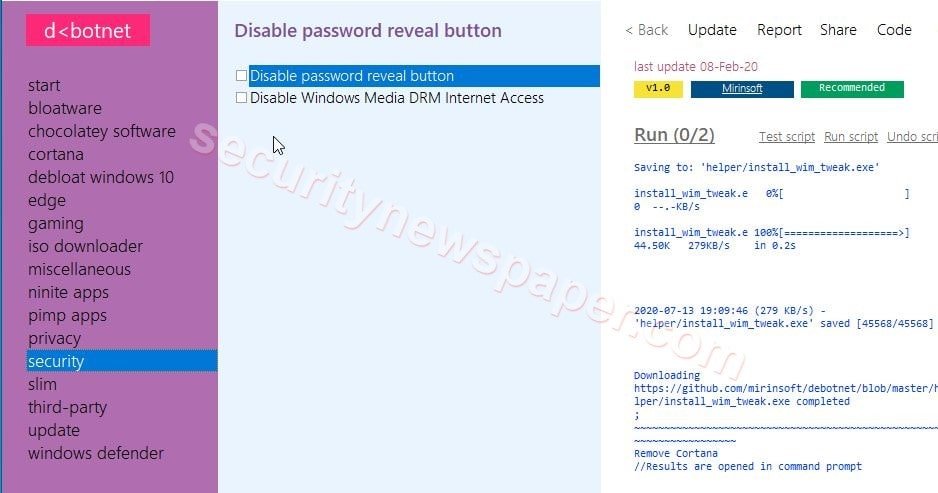 Slim: We use this module to reduce the storage in our machine-like uninstalling the software and disabling the system restore.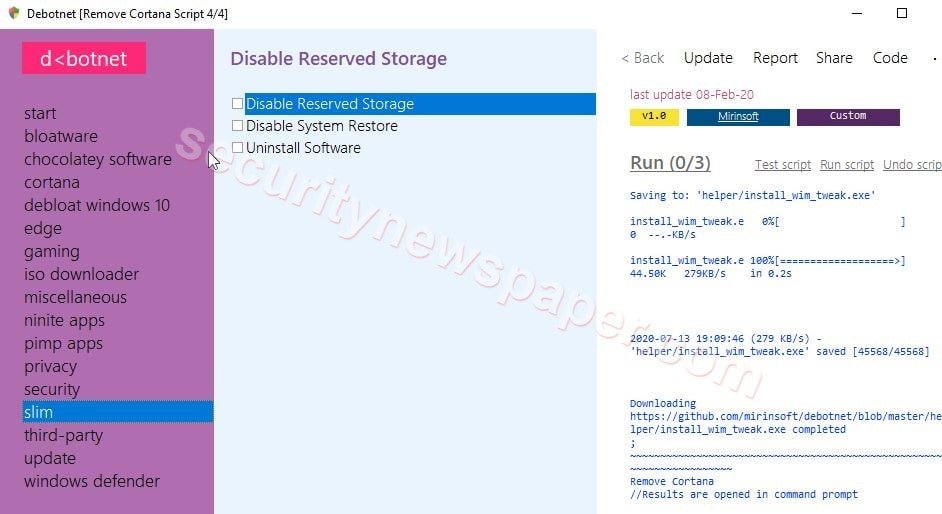 Third-Party: In this menu, we can disable the few options, which transfers the data online.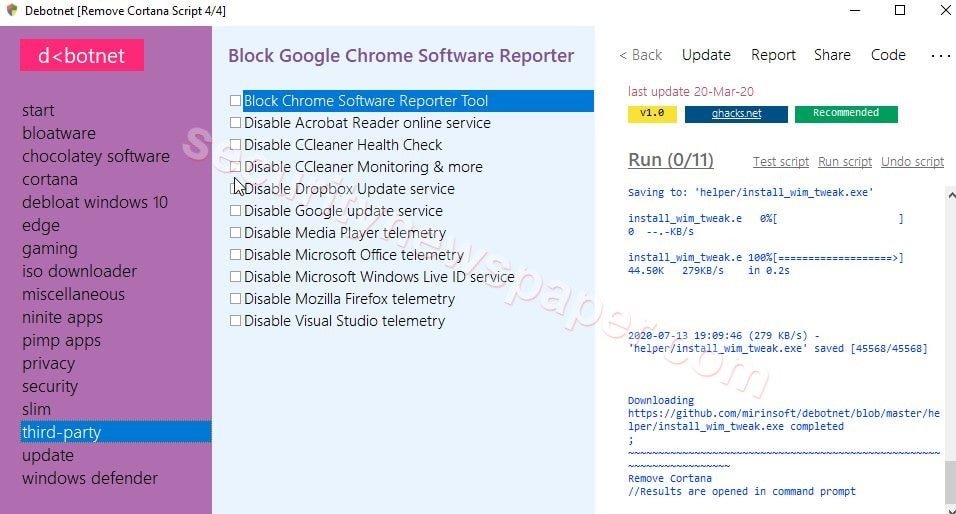 Updates: Here, we can disable the all the updates of windows and it apps. As you know that Windows 10 updates eats up lot of bandwidth and makes system slow.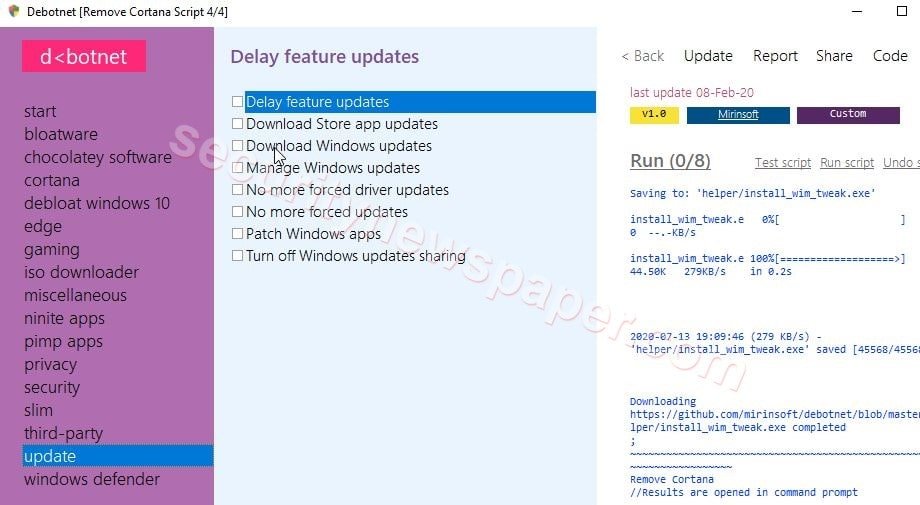 Windows defender: Here, we can disable the windows defender in our machine.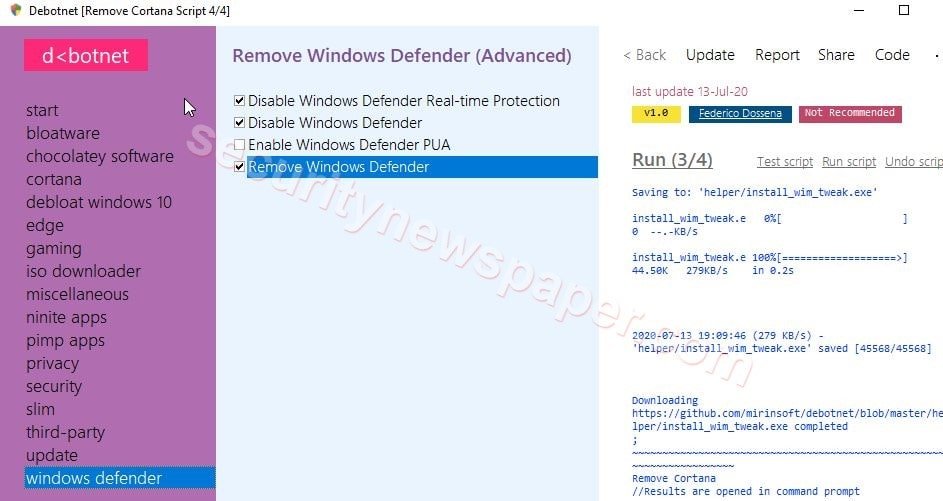 After selecting the required options click on run for every module and restart our windows machine.
Conclusion
Here, we saw all options in Debotnet to secure your Windows 10 machine today. By implementing this you can protect your machine, data and privacy.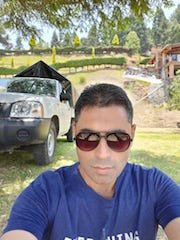 Cyber Security Specialist with 18+ years of industry experience . Worked on the projects with AT&T, Citrix, Google, Conexant, IPolicy Networks (Tech Mahindra) and HFCL. Constantly keeping world update on the happening in Cyber Security Area.