On Wednesday, specialists from the technology firm F5 Networks published a detailed report on the finding of 25 vulnerabilities in some of its products. According to reports, successful exploitation of these flaws could lead to various variants of hacking, including cross-site scripting (XSS) and denial of service (DoS) attacks.
Below are brief descriptions of the reported flaws, in addition to their respective identification keys and scores assigned according to the Common Vulnerability Scoring System (CVSS). The flaws reside mainly in various versions of NGINX Controller API Management, BIG-IQ Centralized Management and NGINX App Protect.
CVE-2022-23008 (CVSS 8.7): An authenticated threat actor could use undisclosed API endpoints in NGINX Controller API Management to inject JavaScript code into affected implementations
CVE-2022-23009 (CVSS 8.0): An administrative role user authenticated on a BIG-IP device could access other BIG-IP devices managed by the same BIG-IQ system
CVE-2022-23010 (CVSS 7.5): If a FastL4 profile and HTTP profile are configured on a virtual server, undisclosed requests can consume all affected system resources
CVE-2022-23011 (CVSS 7.5): Virtual servers on some BIG-IP hardware platforms may stop responding while processing TCP traffic due to an issue in the SYN cookie protection feature.
CVE-2022-23012 (CVSS 7.5): If an HTTP/2 profile is configured on a virtual server, undisclosed requests can cause the Traffic Management Microkernel (TMM) to forcibly close
CVE-2022-23013 (CVSS 7.5): A DOM-based XSS flaw on an undisclosed page of the BIG-IP configuration utility would allow threat actors to execute JavaScript code in the context of the user with an active session
CVE-2022-23014 (CVSS 7.5): When access to the BIG-IP APM portal is configured on a virtual server, undisclosed requests can force the closure of the Traffic Management Microkernel (TMM)
CVE-2022-23015 (CVSS 7.5): When you configure a client SSL profile on a virtual server with Client Certificate Authentication and Session Ticket enabled and configured, SSL traffic processing can consume all resources in system memory
CVE-2022-23016 (CVSS 7.5): If BIG-IP SSL Forward Proxy with TLS 1.3 is configured on a virtual server, undisclosed requests can force the traffic management microkernel (TMM) to close
CVE-2022-23017 (CVSS 7.5): When a virtual server is configured with a DNS profile with quick response mode settings enabled and configured on a BIG-IP system, undisclosed requests can force the Traffic Management Microkernel (TMM) to close
CVE-2022-23018 (CVSS 7.5): When a virtual server is configured with HTTP protocol security and HTTP proxy connection profiles, undisclosed requests can force the traffic management microkernel (TMM) to close
CVE-2022-23019 (CVSS 7.5): When a message routing type virtual server is configured with router session profiles in BIG-IP, undisclosed traffic can cause excessive consumption of memory resources
CVE-2022-23023 (CVSS 6.5): Undisclosed requests by an iControl REST user authenticated to BIG-IP could cause an increase in memory resource utilization
CVE-2022-23026 (CVSS 5.4): An authenticated user with low privileges in BIG-IP could load data using an undisclosed REST endpoint, generating a disproportionate increase in system resources
CVE-2022-23027 (CVSS 5.3): When a FastL4 profile and an HTTP, FIX, or hash persistence profile are configured on the same virtual server, undisclosed requests can cause the virtual server to stop processing new client connections
CVE-2022-23028 (CVSS 5.3): When AFM SYN global cookie protection is enabled on BIG-IP, on the AFM Dos device or the DOS profile, certain types of TCP connections will fail
CVE-2022-23029 (CVSS 5.3): When you configure a FastL4 profile on a virtual server, undisclosed traffic may cause an increase in memory resource utilization
CVE-2022-23030 (CVSS 5.3): When BIG-IP Virtual Edition (VE) uses the ixlv driver and TCP segmentation offload settings are enabled, undisclosed requests can cause a disproportionate increase in CPU resource usage
CVE-2022-23031 (CVSS 4.9): An XML External Entity (XXE) flaw in an undisclosed page of F5 Advanced Web Application Firewall and BIG-IP ASM Traffic Management User Interface would allow authenticated threat actors to access local files and force BIG-IP to send HTTP requests
CVE-2022-23032 (CVSS 3.1): When proxy settings select the network access resource of a BIG-IP APM system, the BIG-IP Edge Client connection on Mac and Windows may be exposed to DNS relay attacks
A detailed report of the flaws is available on the official F5 platforms; the company claims that no active exploitation attempts have been detected, although it recommends users of affected deployments to update as soon as possible.
To learn more about information security risks, malware variants, vulnerabilities and information technologies, feel free to access the International Institute of Cyber Security (IICS) websites.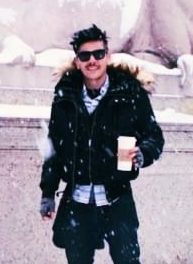 He is a well-known expert in mobile security and malware analysis. He studied Computer Science at NYU and started working as a cyber security analyst in 2003. He is actively working as an anti-malware expert. He also worked for security companies like Kaspersky Lab. His everyday job includes researching about new malware and cyber security incidents. Also he has deep level of knowledge in mobile security and mobile vulnerabilities.