Whatever we do online, we leave behind an invisible trail that search bots and hackers can get into to track us down or steal sensitive information. Fortunately, you can take measures to protect your digital footprint before it's too late.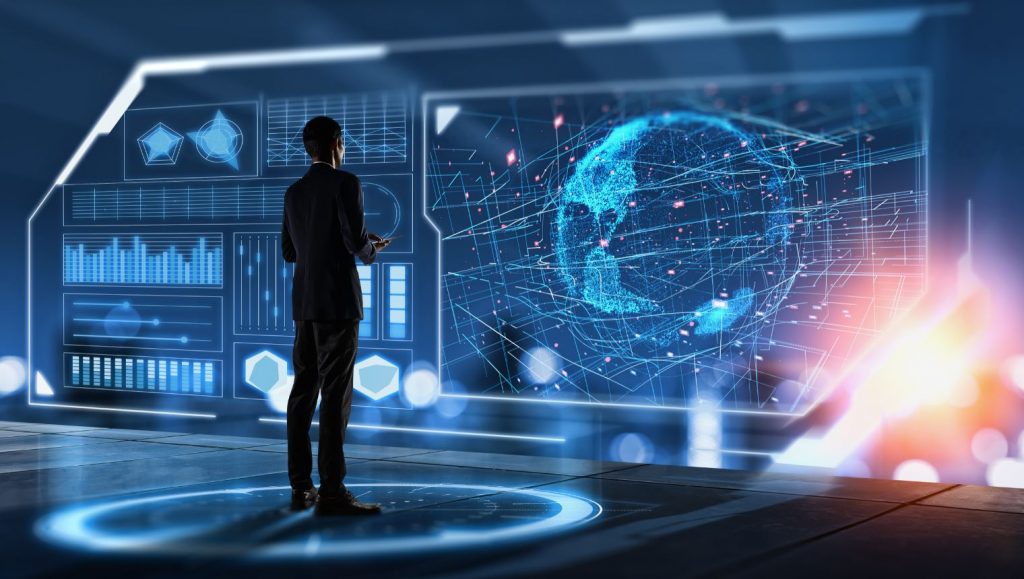 Control Your Digital Footprint Through Safe Browsing
The information trail we leave behind while browsing the web is, more or less, permanent. Practicing good web browsing hygiene can still protect and reduce your digital footprint. It's got the following pillars:
Sharing
Social Accounts Management
Using VPN
Password Protection
Identity Protection Service.
Let us now take a closer look at each of them.
Sharing
Social networks are for sharing information between users with similar interests. Yet, one must always think twice before posting a comment or sharing personal info in a social group.
Turn off location sharing
Location sharing should be used only in emergency situations, or your phone number and email address may become public.
Don't overuse the "Like" button
You leave a massive online footprint when you like your bank, university, gym, or bar on Facebook. One just needs to connect the dots to get an accurate picture of your daily life.
Avoid filling in online forms
You may need to fill in your names and email to be able to read an article in an online journal or access other valuable information.
More often than not, we "trade" our names and email addresses for information of much inferior quality. So, avoid filling in online forms unless it's necessary.
Don't log in with your Google or Facebook Accounts
The more extensive account compatibility grows, the lazier Internet users become. Instead of opening every new account with a new email address and a unique password, they use their existing Google or Facebook accounts to log in.
Thus, the new site automatically receives all of its Google or Facebook credentials, thereby increasing its digital footprint.
Sing up for an online identity protection service
Some free people search services scrape the farthest and darkest corners of the web to fetch every bit of information related to the checked individual.
To level the score, online identity protection services scan the web for sensitive personal details and send you real-time alerts when such surface online.
Use VPN when necessary
VPN, or virtual private network, provides a virtual IP and a fictitious location that you can hide behind when visiting X-rated websites or other online places of dubious reputation.
You should sign up for a reliable VPN provider and always use it on public networks or when traveling abroad. Cybersecurity experts also recommend turning on your VPN when performing banking operations online.
Look for security certificates
When you visit a website, always look for the padlock at the beginning of the address bar. If a red line crosses it, the website's SSL certificate has expired, and your connection isn't secure.
The information you submit to unsecured sites may remain online for years and appear in people search reports and background checks.
Avoid public networks
Cybersecurity specialists advise against using public Wi-Fi at cafes, airports, or train stations unless it's absolutely necessary.
If you use an unlimited data plan, you can connect to the Internet via your phone's mobile hotspot instead. If you need to use a public network for work, you must have a VPN and updated antivirus software in place.
That way, your PC will be invisible to all other users of the network. As soon as you connect, you should identify the network as public.
Manage your accounts
Old and forgotten accounts make up the most significant part of your online footprint. To reduce it, run a reverse background check on a reputed and trusted site like Freepeoplesearch.com.
The report will list all of your current and past online accounts. Revisit the ones you no longer use and close them one by one.
If you have migrated to another bank, don't forget to close your previous online banking account. If you have old cloud storage accounts, download or delete their content and close them.
Remove your name from data collection sites
The reverse background check will also reveal if your name and address appear on any data collection sites.
If so, visit them and find the opt-out function. If such does not exist, contact the site admins and ask them to delete your contact details. If they fail to act accordingly, you can report the website to Google and have it blacklisted.
Use secured chat apps
When you chat from your smartphone, use secure apps whose names have not appeared in any data breach scandals.
For example, Snapchat got hacked in 2014, and the personal data of over 4.5 million subscribers leaked online. Right now, the three safest chat apps are Signal, Viber, and Line.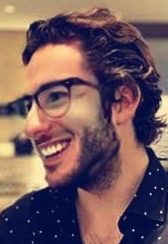 Information security specialist, currently working as risk infrastructure specialist & investigator.
15 years of experience in risk and control process, security audit support, business continuity design and support, workgroup management and information security standards.