A gang of hackers has been responsible for the hacking of WhatsApp in recent days, which resulted in the disclosure of a number of users' contact information. Not only may they get access to your private information, but they can also steal money from your account. What should you do to prevent it? Take the following actions.
What to do if your WhatsApp number is exposed by hackers and how to protect it from further exposure ?
First, if WhatsApp provides you with a verification code, you must keep it to yourself and not share it with anybody else. In most cases, the criminal will contact you by text message and ask for your password.
It would be to your advantage to withhold it from him. In the same manner, you will need to complete two steps in order to enable security.
To do this, go to Settings, then Account, then choose "Two-step verification" from the menu that appears.
It is recommended that a password be entered whenever possible in order to secure the encryption of your communications. In a similar manner, we strongly suggest that you unlock WhatsApp using either your fingerprint or FaceID. By doing so, the program will recognize that it is you, and not anybody else, who is entering your conversations rather than someone else. You'll be able to enable the feature to safeguard your WhatsApp chats if you do it this way.
You'll be able to enable the feature to safeguard your WhatsApp chats if you do it this way.

How can I reactivate my WhatsApp account after it was temporarily disabled?

In the event that WhatsApp has suspended your account as a result of your use of WhatsApp Plus or hacked, the first step that you should do is to erase the APK. Then you need to get in touch with WhatsApp.
To do this, click on the link provided below. This form will assist you in regaining access to your account.
To input your number, first choose the country you are calling from, then enter the international dialing code.
It is required that the phone number be the same one with which you use WhatsApp.
Now, input the email address that you want WhatsApp to use to get in touch with you.
Additionally, you are need to choose the "Android" option.
Following this, there will be a box that you may use to communicate directly with the Meta app.
It is required that you write the following: "Hello. My WhatsApp account was hacked, and I'd really appreciate it if I could get it back. Within the next few hours, WhatsApp will get in touch with you through email. If it notifies you that the suspension of your account was an error, reinstall the official version of WhatsApp and provide your phone number when prompted to do so. You will now be able to use the Meta app as you would normally with this.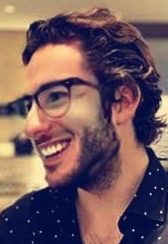 Information security specialist, currently working as risk infrastructure specialist & investigator.
15 years of experience in risk and control process, security audit support, business continuity design and support, workgroup management and information security standards.