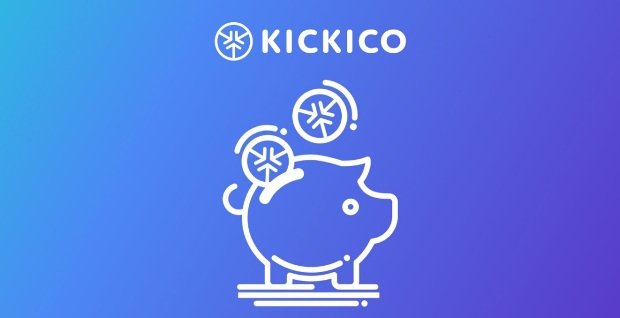 Bad news for the virtual assets community
KICKICO, a support platform for Initial Coin Offering (ICO), has become victim of a cyber attack in which lost more than 70 million of KICK tokens (called KickCoins) with an estimated value of 7.7 million dollars, as reported by specialists in enterprise data protection services from the International Institute of Cyber Security.
In a statement the company admitted the security breach, informing its customers that an unknown attacker managed to access the KICK smart contracts account and the KICKICO tokens platform last Thursday.
KICKICO claimed not knowing about the security breach until several of its clients suffered the consequences and complained of unexpectedly losing KickCoin tokens valued up to $800K.
However, after specialists in enterprise data protection services investigated the case, the company found that the total amount of stolen funds was 70M KickCoin tokens that, at the current exchange rate, is equivalent to $7.7M USD.
KICKICO reported that hackers managed to get direct access to the smart contract of the project's blockchain network by obtaining the private key, which eventually allowed them to steal KickCoins from users' online wallets.
How did hackers get to steal over $7M?
After gaining full access to the KickCoin smart contract, hackers destroyed tokens in approximately 40 different addresses and then transferred them to 40 false addresses controlled by the attackers to leave no trace.
As a result, the stolen funds from the KICKICO blockchain were not permanently destroyed, and the total number of tokens on the network remained the same after the security incident, allowing hackers to fly under the radar.
KICKICO pledged to return the stolen tokens to their owners
In a statement, KICKICO claims that it will return the tokens to its original owners: "KICKICO guarantees the return of the tokens. We apologize for the inconvenience, but we can say that the situation is already under control".
Specialists in enterprise data protection services comment that if you are one of the affected users, you can contact the KICKICO team via email.
This incident is the last in a long list of attacks over the cryptocurrency markets. Two weeks ago, the decentralized exchange platform Banker also suffered a loss of $23M due to a cyber attack.

Working as a cyber security solutions architect, Alisa focuses on application and network security. Before joining us she held a cyber security researcher positions within a variety of cyber security start-ups. She also experience in different industry domains like finance, healthcare and consumer products.