Information security managers at the Vatican are working overtime. Specialists in data destruction report that a group of hackers allegedly backed by the Chinese Communist Party have embarked on a new hacking campaign with the intention of compromising the email servers at the Vatican for espionage purposes. This campaign is presented at a delicate moment in relations between China and the Catholic Church.
The hacking group, identified as RedDelta, began its first attacks on the Vatican last May, although they interrupted their activities after being mentioned in some intelligence reports published by the American firm Recorded Future. More recent reports indicate that further attacks have been detected, although this time hackers are also attacking the Catholic Diocese of Hong Kong.
RedDelta has advanced techniques used to address the priorities of the Chinese government, including strict surveillance of Catholicism groups within China, which involves espionage, phishing and hacking campaigns, as mentioned by experts in data destruction. It should be remembered that the Vatican and China are in the process of renewing an agreement by which the Catholic authorities will be able to appoint bishops to the Asian giant.
After the breakup of diplomatic relations between China and the Vatican in 1951, the Communist Party was reluctant to reach agreements with the church. This is therefore a sign of diplomatic capacity, considering that Xi Jinping's government has undertaken fierce policies of repression against minority ethnic groups in China, including believers; the demolition of temples and the arrest of priests are clear evidence of the Communist Party's stance on Catholicism.
A Vatican spokesman expressed the intention of both sides to extend the agreement, which expires in October, although there are serious impediments. Thanks to recent leaks, data destruction experts were able to know that one of China's conditions is for the Vatican to cut off any relationship with Taiwan.
In this regard, China's Ministry of Foreign Affairs has repeatedly denies its relationship to this alleged hacking campaign, calling these reports "simple speculation". For their part, the researchers support their version and claim that RedDelta will follow the attack, albeit more discreetly since its recent actions have attracted unwanted attention.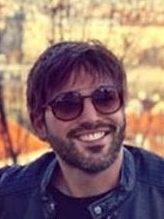 Cyber Security Researcher. Information security specialist, currently working as risk infrastructure specialist & investigator. He is a cyber-security researcher with over 25 years of experience. He has served with the Intelligence Agency as a Senior Intelligence Officer. He has also worked with Google and Citrix in development of cyber security solutions. He has aided the government and many federal agencies in thwarting many cyber crimes. He has been writing for us in his free time since last 5 years.