The Securities and Exchange Commission (SEC) has just announced that it will be filing charges against eight individuals in connection with a $100 million securities fraud scheme. In this scheme, the defendants manipulated exchange-traded stocks by using the social media platforms Twitter and Discord.
Securities fraud, also known as stock fraud and investment fraud, is a sort of white-collar crime that may occur in the stock and commodities markets. Other names for this crime are investment fraud and stock fraud. It's a kind of trickery that's utilized to generate fraudulent deals by means of manipulation or deceit, and it's called a con.
The individual who commits the fraud intends to gain from it, but in the process they will hurt innocent investors and cause damage to the financial markets.
Insider trading, front-running, pump-and-dump schemes, misleading advertising, accounting frauds, and Ponzi schemes are some of the numerous types of fraudulent activity that may occur in the securities industry. Insider trading takes place when a person who has access to material that is not readily available to the public exploits that information for personal advantage before it is generally known. When buying or selling shares, front running entails making use of information that has not yet been made available to the general public in order to gain a competitive edge over other investors.
According to the SEC, seven of the defendants have been promoting themselves as successful traders on Twitter and in stock trading chatrooms on Discord since at least January 2020. They have also amassed hundreds of thousands of followers throughout this time period. It is claimed that these seven defendants bought certain stocks, and then they urged their large following on social media to buy those same chosen stocks by setting price objectives or signaling that they were purchasing, holding, or adding to their stock holdings. However, according to the allegations made in the complaint, when share prices and/or trading volumes rose in the promoted securities, the individuals routinely sold their shares without ever disclosing their intentions to dump the securities while they were promoting them. This is alleged to have occurred when the share prices rose and/or trading volumes increased.
According to the complaint, the defendants used social media to build up a large following of inexperienced investors. They then exploited their followers by providing them with a steady diet of false information, which led to fraudulent profits of approximately $100 million "Joseph Sansone, Chief of the Market Abuse Unit in the SEC Enforcement Division, made this statement. "The action taken today reveals the underlying intent of the individuals who are suspected of committing fraud, and it serves as a further caution to investors to be aware of any unsolicited advise they may receive online.
The DOJ charged all eight defendants with conspiracy to commit security fraud. According to SEC's press release, the following social media influencers were charged:
| | | |
| --- | --- | --- |
| NAME | STATE OF RESIDENCE | TWITTER HANDLE |
| Perry Matlock | Texas | @PJ_Matlock |
| Edward Constantin | Texas | @MrZackMorris |
| Thomas Cooperman | California | @ohheytommy |
| Gary Deel | California | @notoriousalerts |
| Mitchell Hennessey | New Jersey | @Hugh_Henne |
| Stefan Hrvatin | Florida | @LadeBackk |
| John Rybarczyk | Texas | @Ultra_Calls |
| Daniel Knight | Texas | @DipDeity |
In addition, the complaint alleges that Daniel Knight, of Texas, also known by his Twitter handle @DipDeity, assisted and abetted the alleged scheme by, among other things, co-hosting a podcast in which he promoted many of the other individuals as expert traders and provided them with a forum for their manipulative statements. Knight is charged with this offense in the complaint. Daniel Knight's Twitter handle is @DipDeity. In addition, Knight engaged in coordinated trading with the other defendants and often reaped financial benefits from the manipulation.
In its complaint, which was submitted to the United States District Court for the Southern District of Texas, the Securities and Exchange Commission (SEC) seeks permanent injunctions, disgorgement, prejudgment interest, and civil penalties against each defendant. Additionally, the SEC seeks to bar Hrvatin from trading in penny stocks. A parallel action was taken forward by the Fraud Section of the Department of Justice and the United States Attorney's Office for the Southern District of Texas, which resulted in the filing of criminal charges against all eight persons.
The first thing you should do to safeguard your financial interests is to educate yourself on any potential investments by reading up on them and familiarizing yourself with their related jargon. Ask inquiries, look at material from independent sources like financial periodicals and websites, and verify the qualifications of any financial experts with whom you are dealing. Be skeptical of anything that seems to be too good to be true, and under no circumstances should you make an investment based only on the claims or promises of a salesman.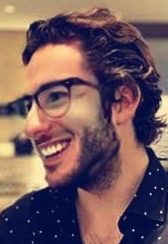 Information security specialist, currently working as risk infrastructure specialist & investigator.
15 years of experience in risk and control process, security audit support, business continuity design and support, workgroup management and information security standards.